Julius Abure Back As Labour Party Chairman, Restraining Order Set Aside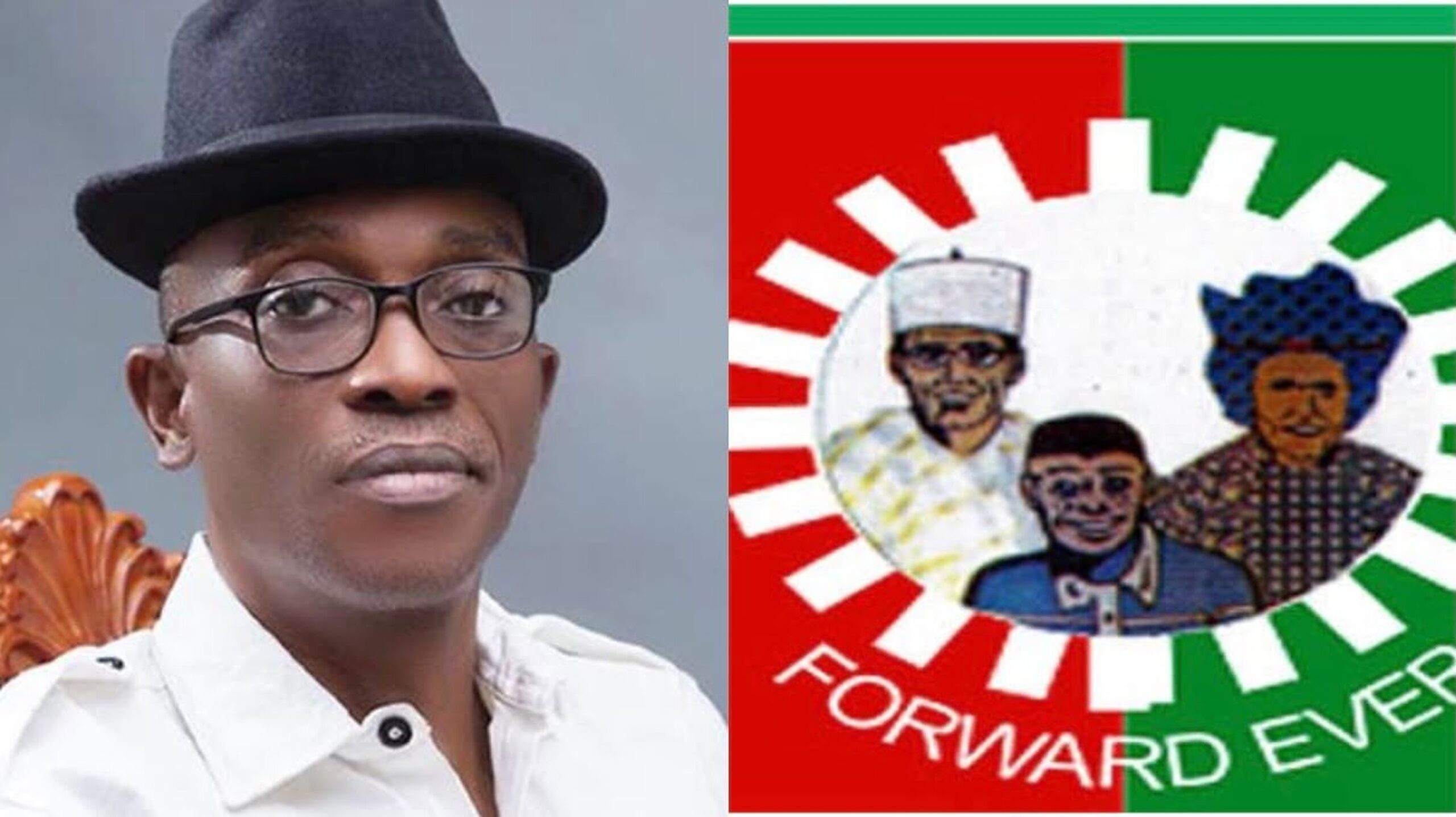 Julius Abure is back as Labour Party Chairman.
Newsone reports that the  National Chairman of the Labour Party, Julius Abure, and three other national executive members on Thursday, May 18, 2023, announced their return to the party secretariat.
This online news platform understands that the development is coming one month after they were barred by Justice Hamza Muazu of the Federal High Court in Abuja, Nigeria's capital, from parading themselves as national officers of the party.
Justice Muazu ruled that Abure; his National Secretary, Alhaji Farouk Ibrahim; National Organising Secretary, Clement Ojukwu and one other, should no longer be given recognition as party executives.
The order was granted in an ex-parte application argued by Chief James Ogwu Onoja (SAN), in which he informed the court the affected national officers allegedly forged several documents of the FCT High Court to carry out unlawful substitutions in the recently-held 2023 general election.
According to him, such documents included receipts, seals and affidavits of the court, which he claimed the party officials used to carry out criminal activities.
Newsone Nigeria reports that Abure while addressing journalists at a world press conference in Abuja on Thursday, announced the official return of all suspended national executive members to the secretariat following a motion for stay at the Court of Appeal.
The LP national chairman also reiterated that unlike the speculations making the rounds, the party has no faction.
He said, "Having appealed and file a motion for a stay which has been served on the judge, I and my colleagues have now fully assumed our constitutional responsibilities as National Officers of the party.
"It has become imperative for me to address this press conference to properly put the legal issues surrounding the leadership of the party in proper perspectives. It is pertinent to state categorically that Labour Party has no faction. It has only one leadership and that leadership is the National Working Committee led by myself, Barrister Julius Abure."
Continuing, Abure bemoaned how the party secretariat was burgled by the Lamidi Apapa-led group while acting on the purported restraining order granted by the FCT High Court.
The suspended Labour Party National Chairman Abure further noted that out of desperation, the disgruntled party members were not patient enough to wait for the outcome of the final judgment before resorting to appointing themselves as National Officers of the Party.