Mark's WhatsApp, Facebook And Instagram Down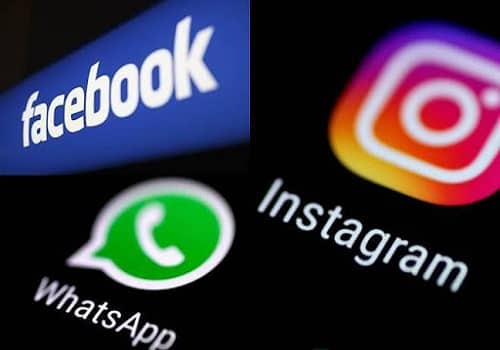 WhatsApp, Facebook and Instagram are down.
Newsone reports that Mark Elliot Zuckerberg's Facebook-owned social services, platforms, WhatsApp, Facebook and Instagram have shut down.
This online news platform understands that data from website monitoring service Downdetector, showed that all the three services have seen a massive spike in issues in the last one hour.
Newsone reports that WhatsApp confirmed users are facing issues with the service, adding they are working on rectifying the issues.
The message reads: "We're aware that some people are experiencing issues with WhatsApp at the moment. We're working to get things back to normal and will send an update here as soon as possible. Thanks for your patience!"
Meanwhile, Newsone Nigeria reports that going by a post on socialmedia, it would seem that the WhatsApp, Facebook and Instagram outage is widespread and has impacted a large number of users as users from several parts of the world are reporting issues in sending and receiving messages, suggesting that it is not limited to a specific part of the world.