BREAKING: Naira Gains N25 At Black Market, See New Exchange Rate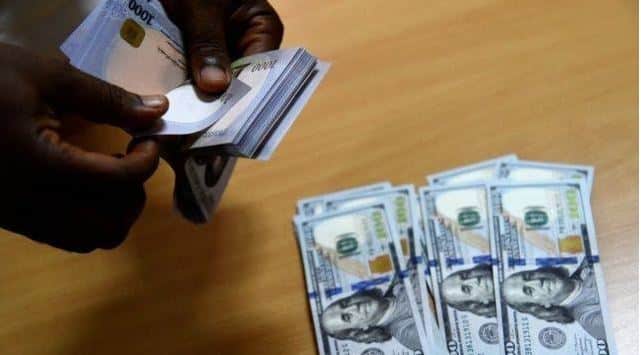 Newsone reports that Nigeria's official currency, Naira has launched a sustained recovery at the parallel market, gaining N25 since it fell to its lowest of N575 to a dollar on September 20, 2021.
This online news platform understands that survey at the Bureau De Change (BDC) market in Wuse Zone 4, Abuja and Ogba area of Lagos at the weekend showed that the Naira exchanged for N540/$1.
On July 27, 201, the Central Bank of Nigeria (CBN) suspended foreign exchange (forex) sales to BDC operators and directed all those with a genuine need for forex to revert to banks. The naira lost value at a whooping N85 to the dollar in less than two months from N490/$1 to N575/$1 on September 20.
Analysts had reacted differently to this as some supported the move while others said otherwise.
Newsone Nigeria reports that CBN has also insisted that the rate in the unrecognised parallel market was not the reference rate of the Naira, adding that the true value of the currency was quoted at the Import and Export (I&E) trading window and as of November 10, the Naira traded at N414.73/$1.
But speaking to our reporter, a BDC operator, Alhaji Nura, said the demand for the dollar has been low lately. "I don't know why really. But I have so many dollars without significant buyers," he said, adding that the Naira gain is daily.
Commenting, the Lead Economist and Enterprise Partner at SPM Professionals, Mr. Paul Alaje, said he was excited that the Naira is gaining value at the black market.
"I strongly believe that before the end of the year, we should see maybe a stronger Naira, perhaps around N500/$1 at the parallel market and the official rate around N420/$1," he said.
Speaking further, he said: "There is no need for the CBN to devalue the Naira at this time because it will fuel speculations again and put the Naira at a more disadvantaged position."
Prof. Uche Uwaleke, a fellow of the Chartered Institute of Bankers, said sustained interventions by the CBN buoyed by recent accretion to external reserves have tended to discourage speculative attacks on the Naira.
"Expect further appreciation of the Naira in the parallel market in the coming weeks as we approach Yuletide season usually characterised by increased forex inflows from Diaspora remittances," he noted.