Wanted Nigerian Punter, Killaboi Arrested in Sierra Leone [Video]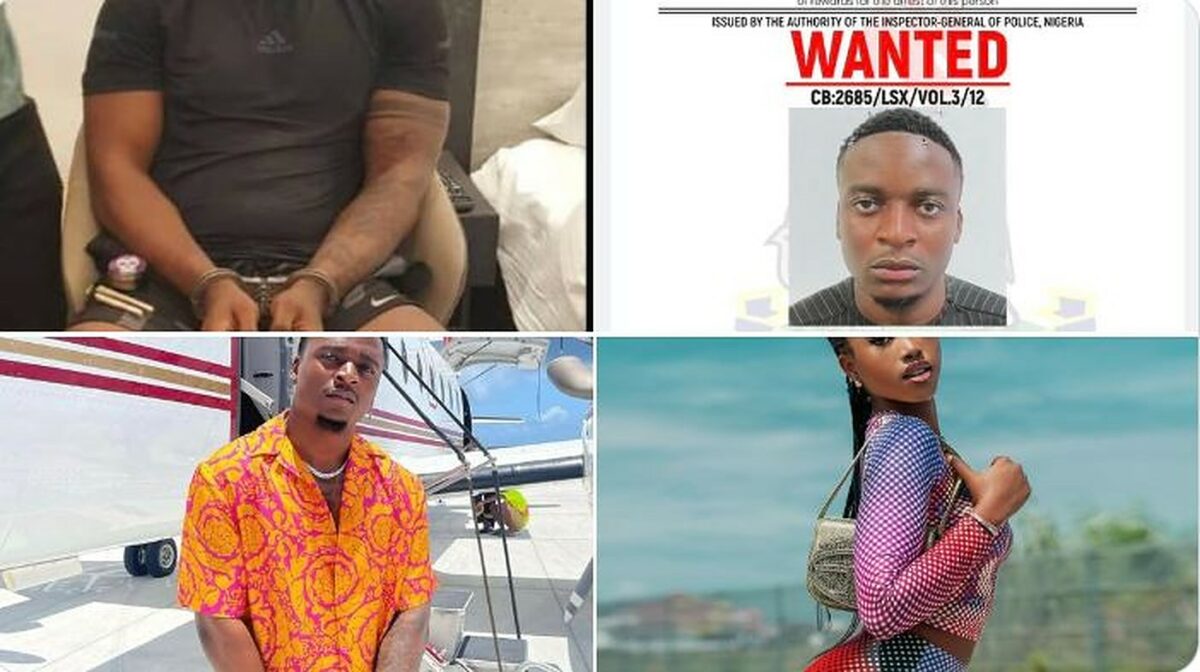 Wanted Nigerian Punter, Killaboi has been arrested in Sierra Leone.
Newsone reports that a popular Nigerian punter, Benjamin Best Nnanyereugo better known as Killaboi who was declared wanted by the Lagos State Police Command on Tuesday, October 10, 2023, has been arrested.
This online news platform understands that Killaboi was arrested at 2 a.m. midnight by the officials of the Sierra Leone Police (SLP) 10 days after Lagos State Police Command declared him wanted for the murder of his 21-year-old girlfriend and student of Lead City University, Augusta Osedion.
Prior to the wanted notice, Killaboi had confessed via his Instagram account @Killaboigram, to stabbing his girlfriend, Augusta Osedion in July. In a series of posts, Killaboi said he got into a heated argument with Augusta, stabbed her, and ran away from his Lagos apartment out of fear.
Killaboi said in a series of posts that he got into a heated argument with Augusta, stabbed her, and ran away from his Lagos apartment out of fear.
"I got into an argument with my girlfriend @austa xxo which fight I mistakenly stabbed her and ran away out of fear and been suicidal since then(sic). I intend to end my life now cause I have lost the one I cherish so much. I want to do the right thing and turn myself in. I will gladly die by paying with my life now," he wrote on his Insta Stories.
He also made the same confession via his now-deleted Twitter page, @Vvs_crypt. After the confession, he fled Nigeria and continued his life in another country.
Meanwhile, Newsone Nigeria reports that the Lagos State Police Public Relations Officer, Benjamin Hundeyin, has confirmed the arrest of one Benjamin 'Killaboi' Nnanyereugo, who was declared wanted in Nigeria for allegedly killing his girlfriend, by the Sierra Leonean police.
SP Hundeyin also confirmed to BBC that the Lagos Police has started the process to bring the suspect back to Nigeria.
The confirmation by the Lagos Police spokesman came after late Augusta's mother revealed how Killaboi was arrested by the Sierra Leone Police after he changed his name from Benjamin Best Nnanyereugo to Kanu Princeton Samuel and obtained a Sierra Leonean passport with the new name.
Watch the video of Augusta's mother revealing how Killaboi was arrested below…
Augusta's mom narrates how Killaboi was nabbed in Sierra leon

Look at the person people were defending on this app for chunks😭 pic.twitter.com/GkDpEoq3d8

— PB (@pbtips_) October 21, 2023