Newsone reports that Nigeria's current Minister of Interior under President Muhammadu Buhari, Rauf Aregbesola, has mocked ailing National Leader of the All Progressives Congress (APC) and former Lagos State governor, Bola Tinubu.
This online news platform understands that Buhari Minister who spoke in the Oriade Local Government Area of Osun state, southwest Nigeria, on Monday, February 14, 2022, while castigating Tinubu said, "Won ti n to ara" which is translated in English "they're already urinating on themselves."
Newsone Nigeria understands that Aregbesola's mockery of Tinubu is coming days after the APC National Leader was seen in a viral video with suspected pee stains on his cloth during a visit to a monarch in Ogun State, the Awujale of Ijebuland.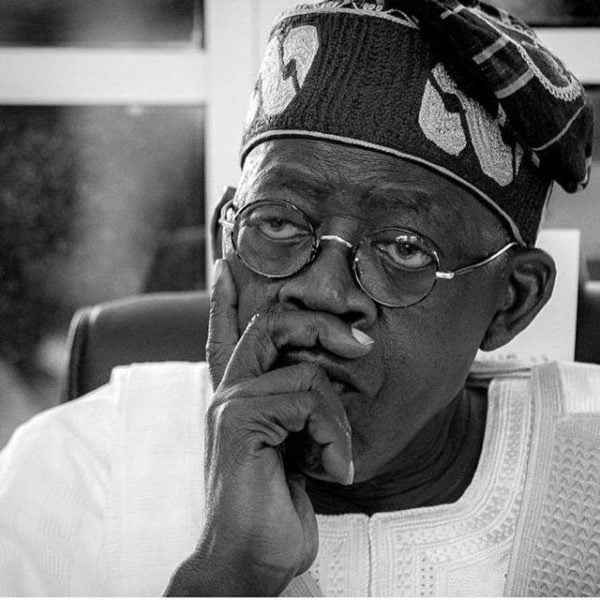 Tinubu, who was seated on a black leather couch alongside some other party stalwarts had risen to give a speech but his attire had soaked from behind, particularly at the butt area.
The politician's security aide was seen constantly holding his nose while looking at the wet area as another woman immediately wore her face mask as the Asiwaju rose up to speak.
This has piqued the interest of many Nigerians who insisted the wetness of the attire at the spot was urine. Others, however, argued that it might be sweat resulting from the long period of sitting on a leather couch.
In a 45-second video, Aregbesola narrated how Tinubu promised that Gboyega Oyetola would be a loyal successor, only for this not to turn out to be the case.
"That was what the person (Tinubu) who brought him (Oyetola) to me told me. As I'm saying now, it will be hurting him that he said so. Has he done so?" Aregbesola added before a cheering crowd at the rally. Then, a faint voice from the crowd jeered: "Won ti n to ara."
"Won ti n to ara," Aregbesola also chimed. Then the compere at the event re-echoed Aregbesola's "Won ti n to ara."
Watch Video as Buhari Minister Aregbesola mocks Tinubu below…