Diego Maradona Death: Diego Maradona Cause Of Death – What Happened?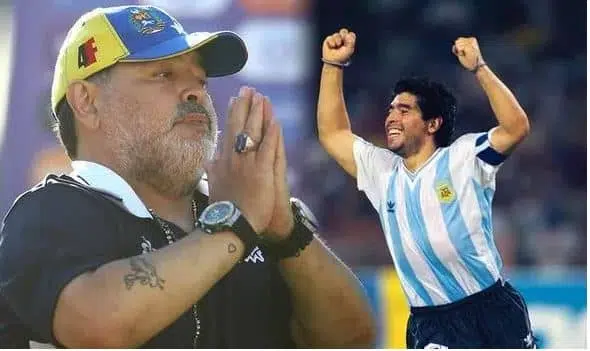 Diego Maradona death, Diego Maradona cause of death and what happened have emerged.
NewsOne Nigeria reports that Diego Maradona has died at the age of 60. But how did Diego Maradona die?
Diego Maradona cause of death -How did Diego Maradona die? 
Diego Maradona was 60. His spokesman, Sebastián Sanchi, said Diego Maradona cause of death was a heart attack. The news of the death caused an immediate commotion in Argentina, becoming virtually the sole topic of conversation. The government declared three days of national mourning.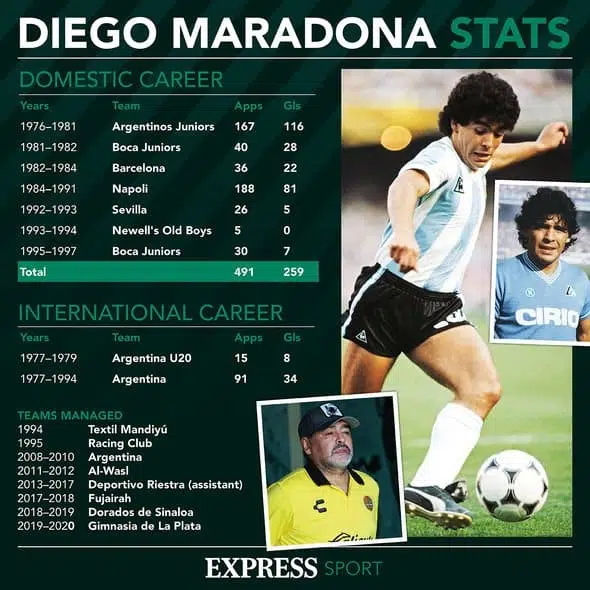 Tributes for Diego Maradona
The Argentine FA confirmed the news in a statement on Twitter which read: "The Argentine Football Association, through its President Claudio Tapia, expresses its deepest sorrow for the death of our legend, Diego Armando Maradona.
"You will always be in our hearts."
Fans have since taken to social media to react to Diego Maradona's passing.
One wrote on Twitter: "Horrible news coming out of Argentina that Diego Armando Maradona has died after suffering a cardiac arrest.
"A truly once in a generation talent that brought joy to millions of people. RIP Genius."
Another added: "Awful day for football.
"Maradona has passed away today. Only 60 years ago. RIP."
A third wrote: "The amount of joy Maradona brought to millions around the world can never be matched.
"From helping Argentina win the World Cup to his unparalleled greatness with Napoli.
"Hopefully now in the Hand of God, the troubled genius can finally find peace. Thank you for everything."
Maradona's death has also been mourned by Brazilian football legend Pele.
He wrote on Twitter: "What sad news. I lost a great friend and the world lost a legend.
"There is still much to be said, but for now, may God give strength to family members. One day, I hope we can play ball together in the sky."
Maradona also enjoyed a fine club career, playing for the likes of Boca Juniors, Napoli and Barcelona.
"We are in mourning," said a Napoli spokesman.
"We feel like a boxer who has been knocked out. We are in shock."