Dollar To Naira Black Market Exchange Rate Today 12th August 2023- Aboki FX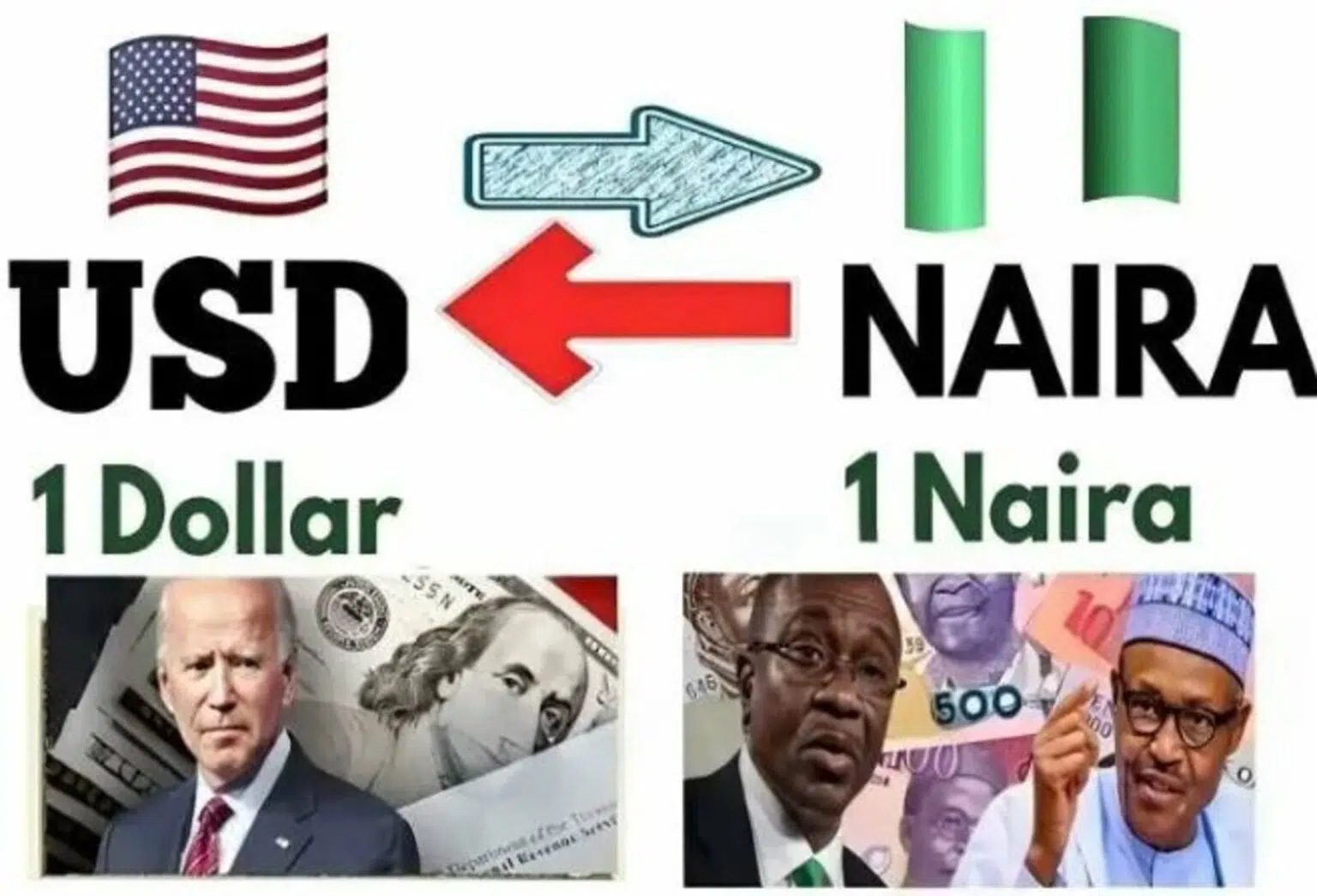 Dollar To Naira Black Market Exchange Rate Today 12th August 2023 can be accessed on Newsone Nigeria.
The rate published below is the current rate being traded at the USD to Naira Black Market exchange rate. But also note that it can change hourly depending on the availability of dollars in the Market/Bank.
What is the Dollar to Naira Exchange rate at the black market also known as the parallel market (Aboki fx)?
How much is a dollar to naira today in the black market?
Dollar to naira exchange rate today black market (Aboki dollar rate):
The exchange rate for a dollar to naira at Lagos Parallel Market (Black Market) players buy a dollar for N940 NGN and sell at N950 on Saturday, 12th August 2023, according to sources at Bureau De Change (BDC).
Please note that the Central Bank of Nigeria (CBN) does not recognize the parallel market (black market), as it has directed individuals who want to engage in Forex to approach their respective banks.
Dollar to Naira Black Market Rate Today 12th August 2023
Dollar to Naira (USD to NGN)
Black Market Exchange Rate Today
Buying Rate
N

940

Selling Rate
N950
Please note that the rates you buy or sell forex may be different from what is captured in this article because prices vary.
Central Bank of Nigeria (CBN) Naira Exchange Rates for bank
| Date | Currency | Buying(NGN) | Central(NGN) | Selling(NGN) |
| --- | --- | --- | --- | --- |
| 8/11/2023 | US DOLLAR | 746.449 | 746.949 | 747.449 |
| 8/11/2023 | POUNDS STERLING | 950.0803 | 950.7167 | 951.3531 |
| 8/11/2023 | EURO | 819.6756 | 820.2247 | 820.7737 |
| 8/11/2023 | SWISS FRANC | 852.5 | 853.071 | 853.6421 |
| 8/11/2023 | YEN | 5.1568 | 5.1603 | 5.1637 |
| 8/11/2023 | CFA | 1.2706 | 1.2806 | 1.2906 |
| 8/11/2023 | WAUA | 1027.6478 | 1028.3361 | 1029.0245 |
| 8/11/2023 | RIYAL | 198.947 | 199.0802 | 199.2135 |
| 8/11/2023 | DANISH KRONA | 109.9773 | 110.051 | 110.1246 |
| 8/11/2023 | SDR | 999.7938 | 1000.4635 | 1001.1332 |
Below you can see the chart for the Nigerian Naira rate today compared to the Dollar.
1 USD = 769.2 NGN
1 Dollars = 769.2 Nigerian Naira
The USDNGN rate as of 12 Aug 2023 at 5:32 AM
Newsone reports that the parallel exchange rate (black market rate) always differs from the CBN rate. The exchange rate between the USD and the Nigerian Naira significantly impacts the Nigerian economy.
Frequently Asked Questions:
Q: Are the Black Market Rates accurate in all Markets?
A: Black market rates can vary significantly from one market to another and may not always be accurate or reliable. They are influenced by various factors, including supply and demand dynamics, economic conditions, and legal restrictions. While black market rates can sometimes provide better rates, they also come with higher risks and may be illegal in some jurisdictions.
Q: What is the difference between CBN, I&E, and Black Market Rates?
A: The rates you mentioned refer to different exchange rates in Nigeria:
CBN (Central Bank of Nigeria) Rate: This is the official exchange rate set by the central bank. It is often used for government transactions, official import/export, and other regulated activities. The CBN rate is generally more stable but may not reflect the market reality.
I&E (Investors' and Exporters' FX Window) Rate: This is a market-determined exchange rate introduced by the Central Bank of Nigeria to attract foreign investors and promote transparency. It is relatively more flexible than the CBN rate and is based on supply and demand dynamics in a special trading window.
Black Market Rate: This refers to the unofficial exchange rate that operates outside the official channels. It is influenced by various factors and can be significantly different from the CBN and I&E rates. Black market rates can sometimes offer better rates.
Q: Does Aboki Forex Trade (Exchange) Currencies?
A: Aboki Forex is not a currency trading platform itself. It is a website or app that provides foreign exchange rates, especially those from the black market. It serves as an information source for individuals seeking to know the current exchange rates in various markets.
Q: How can I Exchange Currency (USD to Naira)?
A: Currency exchange can be done through various channels, including banks, official exchange bureaus, and online platforms. You can visit a bank or authorized exchange bureau, or use online platforms that offer currency exchange services. It's important to compare rates and fees before making a decision.
Please note that exchange rates can fluctuate frequently, and it's important to stay informed and visit Newsone Nigeria on a daily basis to get updated prices and accurate information.