Empress Njamah Leaks: Nollywood Actress Confirms Arrest of Ex-boyfriend [Video]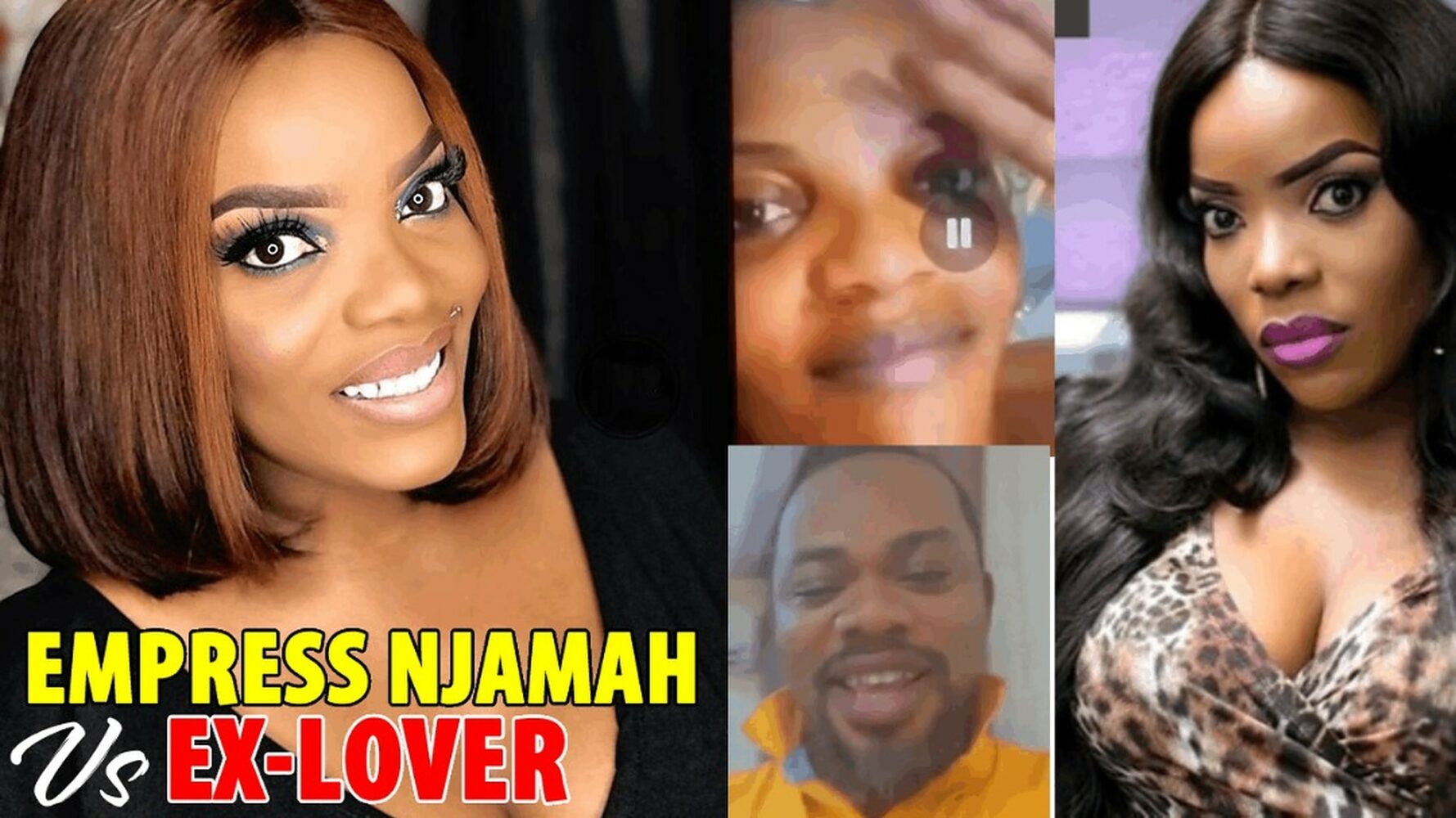 Empress Njamah leaks, Nollywood actress Empress Njamah has confirmed the arrest of her ex-boyfriend.
Newsone reports that Geroge Wade, ex-lover of Nollywood actress, Empress Njamah, has been arrested in Liberia, a country in West Africa, bordering Sierra Leone, Guinea, and Côte d'Ivoire.
This online news platform understands that the Nollywood actress made this known via her Instagram stories on Monday, where she shared a video of Wade being led in handcuffs.
"Our God is not asleep," the caption read, "@empressnjamah's blackmailer finally caught in Liberia."
Newsone Nigeria reports that Empress Njamah has previously accused Wade of domestic abuse and blackmail after their relationship went sour.
In a livestream shared via her business page last December, the actress revealed that the engagement video posted on her personal page earlier in the month was made under duress. She also disclosed that she had been scammed, beaten, and held hostage by Wade before her eventual escape.
"He wrecked me, finished everything. This person I'm telling you actually got a ring and forced me to do a video, which he posted on my page because he has access to my page. He changed all the passwords, logged me out of every email I have, everything I have, all my phones, my iCloud, everything, I don't have access to anything, I don't mind.
"I'm alive to tell you the story, I was able to run that night, I ran into the street, not minding who or how, I fell into a gutter. I was able to see a mallam to ask for a phone. I called my brother and he picked me from the hospital, and the following morning, took me home," she said in the video.
Even after her escape, Wade continued to threaten the actress. He eventually leaked her nude pictures and videos via a WhatsApp group chat in which he added blogs and several people.
Empress Njamah Leaks: Nollywood Actress ex-lover Geroge Wade arrested…
So he had d guts to blackmail someone & leak her nudes, but not d guts to show his face to d camera👇

Police finally arrest d ex-fiance of Empress Njamah

.
.
Rest in peace Jagaban Abuja Blue Aiva Hazard #OccupyINECNOW Elozonam Bisola Keyamo Pochettino Mr. Peter Obi NYSC Burna pic.twitter.com/a8fGRbYovi

— ENOCH MAIRO (@MairoEnoch) April 24, 2023