Latest NPower and Nasims News On Payment Today 2 October 2023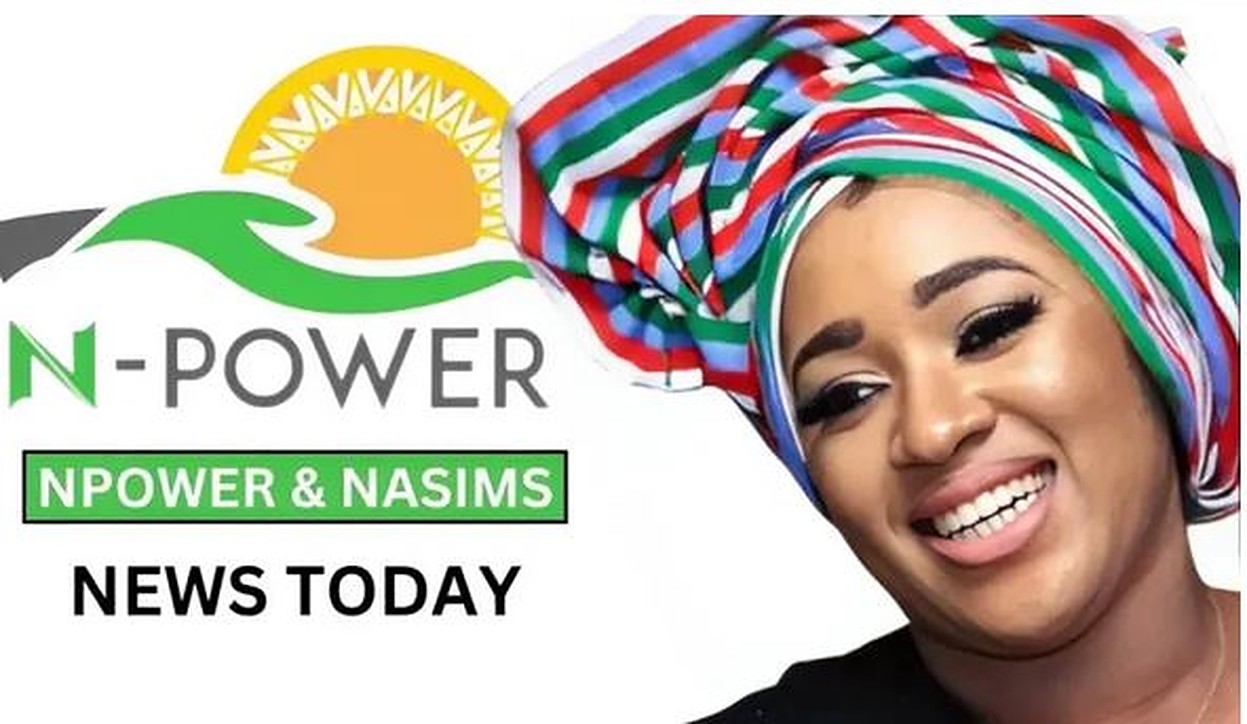 The latest NPower and Nasims News On Payment Today 2 October 2023 can be accessed below.
Below is the Nasims news on payment today, NPower Stipend Payment, Nasims News for Npower Batch C2 Today, Npower news, Outstanding Stipends Payment, Npower December Payment, Npower January Payment 2023, Npower February Payment, Npower March Payment.
In today's Latest Npower News, the Minister of Humanitarian Affairs and Poverty Alleviation Dr Betta Edu narrates the Story Behind Unpaid Npower Stipends And Nexit Package in the latest interview.
According to the Minister, when we came on board, we found a lot of issues and baggage in the entire Npower programme.
So first we think more persons were allowed to register for the program beyond the envelope that was provided for the program.
Secondly, funds were released for payment of people under the Npower programme. However, these funds were not paid in a timely manner by the managers of the funds of Npower to the Beneficiaries.
The third and final point is that there are persons who are on the payment list who are not supposed to be there, persons who were there and are not working and have not given any service but just believe that once you are enrolled you will just continue to have payment.
HM Betta Edu added that there are people who there time within the Npower has elapsed since a year ago but they still believe that they should continue to get money. So they said is exit plan, exit fund, exit payment.
I hear all sorts of things so the first thing we did was to set up a ministerial committee which has the permanent secretary of the Ministry as the head and of course, we had the director of procurement, persons from the Npower program, NSIP National coordinators and all of them were part of the committee to look into the issues of Npower.
HM Dr. Betta Edu said she had received the first report from the system on the ground. When I came in the very first week, I was given a report that they had paid 20,000 people and I asked the question 20,000 out of how many and for which period. They said it was for October to December of last year, that all of these people had been sent out because they had finished their programme.
So the Minister asked which people were on the programme and why have they not been paid.
Dr. Betta Edu said, in fact, it got to a point where some of the money was swift back just because it was allowed to stay for so long within the Npower programme and so these are the issues that we are battling with.
However, the Minister said while she had looked into the first report and critical questions were asked, they are calling back the entire team and they will be explaining to the Minister what happened to where.
Right now, we have very few funds left under the Npower programme and those funds will be used to pay whomsoever we believe should be paid after due verification that they are truly registered beneficiaries of the Npower programme because a lot of the people who are even sending messages are not even on the Npower programme the Minister said.
---
Frequently Asked Questions (FAQs)
1. What is Npower, and who are the beneficiaries?
Npower is a social intervention program in Nigeria aimed at providing job opportunities and skills acquisition for unemployed youths. Beneficiaries are young Nigerians who have been enrolled in various categories of the program.
2. What are the causes of stipend delays in N-Power?
Stipend delays in N-Power can be attributed to administrative and logistical challenges. Minister Betta Edu is working on addressing these issues to ensure timely payments.
3. How can I apply for Npower if I'm interested?
When the recruitment process begins, you can apply for Npower through the official website or portal provided by the Nigerian government. Keep an eye on official announcements for updates.
4. What are the long-term goals of the Humanitarian Affairs and Poverty Alleviation Ministry?
The ministry's long-term goals include establishing humanitarian hubs across Nigeria to support impoverished communities and providing affordable, locally-produced commodities to the public.
5. How can beneficiaries track the distribution of palliatives in their local government areas?
The ministry plans to use technology to track palliative distribution, ensuring transparency. Specific details on how beneficiaries can access this information will be provided in due course.
That is the Latest Npower News, Nasims News Today, Check back tomorrow for more Npower news on Newsone.