Latest NPower News Highlight Today, Wednesday 19th October 2022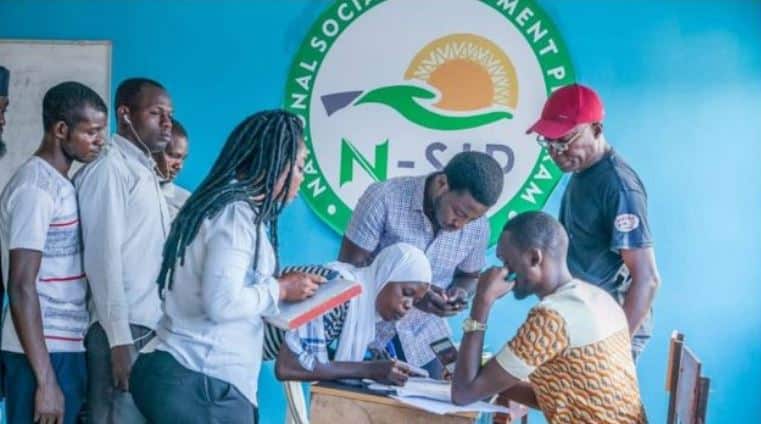 Latest NPower news highlight Wednesday, 19th October 2022, can be accessed below.
VERY IMPORTANT: Endeavour to scroll down to the bottom of the page for general and comprehensive information on all that pertains to NASIMS Npower empowerment programme.
Extension of Batch C 1: Newsone can authoritatively confirm (based on information from reliable sources) that the duration for the Npower Batch C Stream 1 has NOT been extended. The duration for the Npower Batch C Stream 1 programme is one year; from September 2021 to September 2022.
Contrary to rumours making the rounds that the duration for the Npower Batch C Stream 1 programme has been extended by one year (12 months), the August 2022 stipend will be the last the benefitiaries will receive.
The Minister of Humanitarian Affairs, Disaster Management and Social Development, Sadiya Umar Farouq, in a recent statement sighted by this reporter, announced that the exit plan for the Batch C 1 will take effect once their August stipend has been paid…..READ HERE
Nonetheless, should there be any further development on this matter, Newsone will not hesitate to inform you and on time as well. For the meantime, kindly ignore such rumours.
Npower August Monthly Stipend: Payment for the monthly of August to all Npower Batch C Stream 1 beneficiaries has passed from the PENDING state and the PROCESSING state to the PAID state. What this means is that Batch C 1 beneficiaries have started receiving alert that their August stipend has dropped into their respective bank accounts.
However, the NASIMS Dashboard of few beneficiaries is still at the PENDING or PROCESSING stage. If this is the case with yours, kindly note that there is no cause for alarm yet.  Npower monthly stipends are paid out in batches, so expect to receive your own credit alert soon, except for any technical issues.
Moreover, the delay in the processing of the payment could be as a result of technical hitches, either with the NASIMS Npower payment platform or with some banks. Kindly confirm from your bank if the issue persists for too long. You can also reach out to the NASIMS Npower official s via the appropriate communication channels to lodge your complaints.
Posting of Batch C 2: The posting of Npower Batch C Stream 2 is ongoing as beneficiaries are being posted in batches. Applicants are to check their dashboard to print their PPA deployment letter. The posting letter is available for download on the NASIMS  portal  following the procedure issued by Npower management.If you are among the Batch C Stream 2 beneficiaries, kindly check your NASIMS dashboard for your Npower posting letter. We are pleased to inform Npower Batch C2 Beneficiaries who were unable to download their PPA letter before to start downloading it now.
Simply login to www.nasims.gov.ng and go to Deployment Tab, then download the letter, print it, take t your Primary Place of Assignment (PPA) for signing and/or stamping by the appropriate authority, and then re-upload on the NASIMS portal. The Npower letter of acceptance will be sighted and verified by your PPA supervisor and even your credentials will also be checked. Ensure that you go to your PPA go with all the documents you uploaded on the Npower NASIMS portal.
4. Kogi NPower News Update: Kogi State office of N-Power has distanced itself from news making the rounds that they are collecting money from N-Power Batch C, stream II beneficiaries to sign and stamp their deployment letter.
Kogi N-Power Program Officer, Ustaz Sadiq Hamid disclosed this in a statement Sunday on behalf of the Kogi State focal person, National Social Investment Programme (NSIP) Prince Abdulkareem Onyekehi Suleiman.
The statement noted that anyone parading themselves as desk officers and charging beneficiaries of N200 and N500 each for signing or stamping their deployment letters will be arrested and handed over to the appropriate authorities for prosecution.
The statement reads in part, "This is to notify all the beneficiaries of N-Power Batch C, Stream II that there is NO charge or fee attached for signing and stamping of deployment letters!
"The N-Power Kogi State office wishes to dissociate itself from ANYONE parading themselves as desk officers and charging beneficiaries of N200 and N500 each for signing or stamping of their deployment letters.
"We have repeatedly warned that NPower registration, online test, physical verifications and deployments are totally free of charge, hence beneficiaries are advised to report anyone requesting money or fee to sign their letters under the guise of desk officers or any identity either as a staff of NSIP, Local Government Areas, National Youth Service Corp, (NYSC) HEAD OF PPA to NSIP Office. Whoever is caught in such an act shall be reported to the relevant authorities"….READ MORE HERE