N-Power Reverts Beneficiary Status for NPower Batch C Participants – How To Check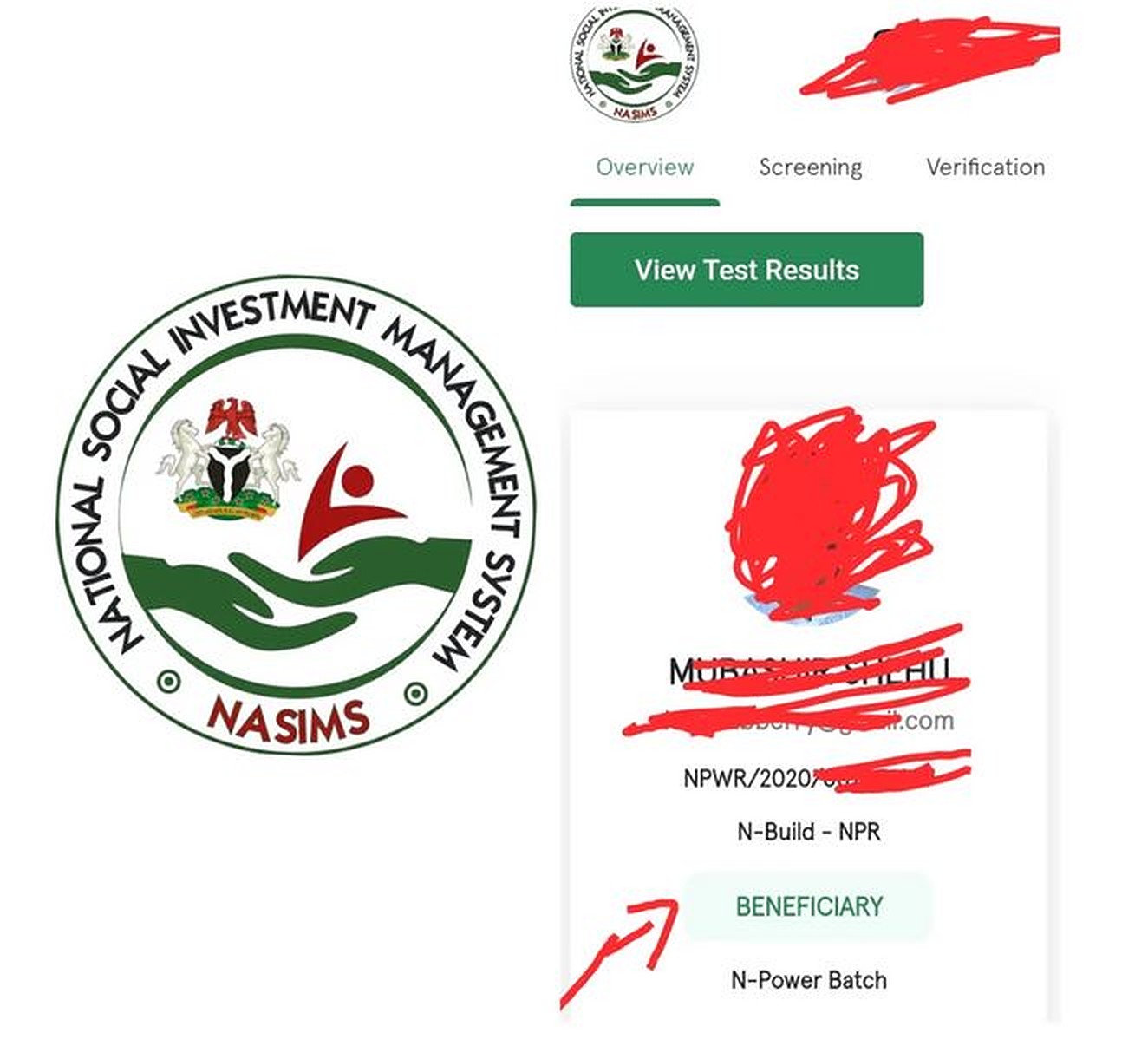 N-Power has reverted beneficiary status for NPower Batch C Participants.
Newsone reports that the management of N-Power, a National Social Investment Programme of the Federal Government of Nigeria aimed at tackling youth unemployment has made a significant adjustment to its self-service portal, rectifying the status changes that affected some beneficiaries. Previously, the status of certain beneficiaries was altered from "BENEFICIARIES" to "Applicants" due to an update on the Nasims portal.
This online news platform understands that the N-Power, as of August 18, 2023, has successfully restored the rightful "BENEFICIARY" status for Batch C beneficiaries within the N-Power program. This is heartening news for those individuals whose status was mistakenly altered.
This corrective measure brings relief to the affected beneficiaries who can now log in to the Nasims portal to verify their updated status. This positive change is indicative of the program's commitment to addressing issues promptly and ensuring the accuracy of beneficiaries' records.
Moreover, Newsone Nigeria reports that the N-Power program is set to witness a new phase under the leadership of Dr. Betta Edu, the recently appointed Minister of the Ministry of Humanitarian Affairs and Poverty Alleviation. With this fresh perspective and leadership, there is optimism that the program will be revitalized to its former effectiveness. This development also raises hopes for the settlement of the pending 8-month stipends owed to the beneficiaries, providing them with the financial support they rightfully deserve.
Encouraging progress reports were received concerning the distribution of essential supplies like rice, grains, and fertilizer to various states during the National Economic Council (NEC) meeting in Abuja on August 17, 2023. The Federal Government's provision of N5 billion in financial aid, coupled with interventions by institutions like the Central Bank of Nigeria (CBN) and the National Emergency Management Agency (NEMA), was commended for its impact on the nation's well-being.
The NEC, while recognizing the efforts of state governments in offering support to citizens, particularly vulnerable groups, urged these states to enhance their distribution of palliative measures. This would play a pivotal role in mitigating the challenges faced by the nation's most at-risk populations.
For those eager to confirm their status as beneficiaries or applicants, the process is straightforward:
Check NP-Power Beneficiary Status for NPower Batch C Participants…
Step 1: Visit the N-Power Self-Service Portal at https://ssp.nasims.gov.ng and log in.
Step 2: In the "Your Information" section, locate your Npower Status. If it displays "Applicant," regrettably, you were not selected. However, if it indicates "Beneficiary," congratulations, you are among the fortunate individuals continuing to benefit from the N-Power program.
This recent change in status underscores the program's dedication to ensuring the accuracy of beneficiaries' records and maintaining transparency. As N-Power moves forward with a renewed sense of purpose, beneficiaries can anticipate improved support and a brighter future ahead.