Open Letter To James Ibori Led-Board Over Unlawful Retrenchment of News Central Staff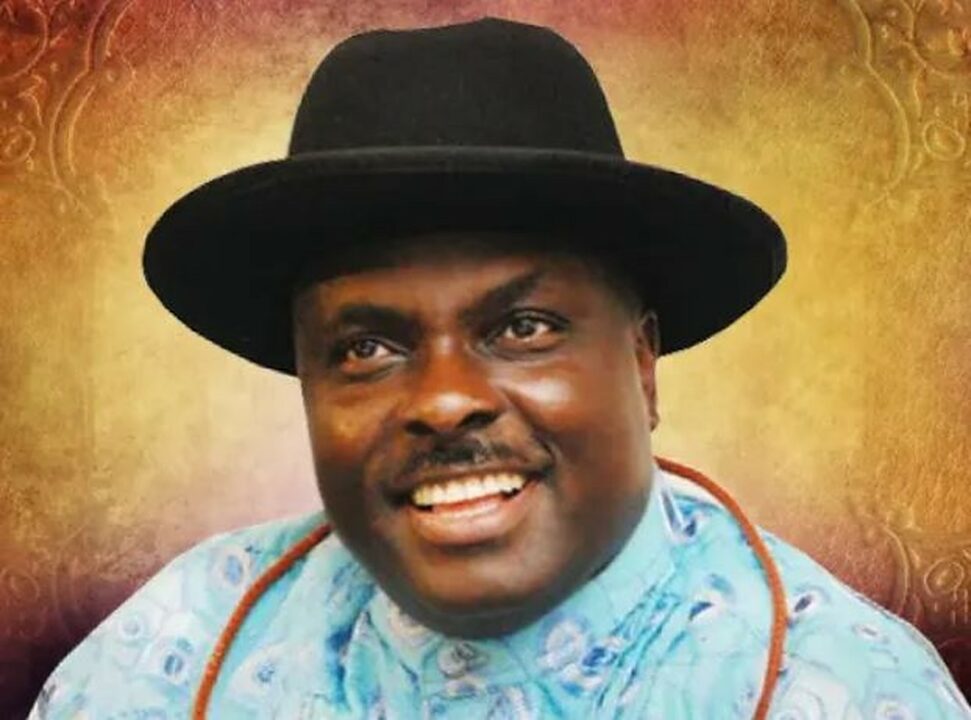 In the midst of Nigeria's prevailing economic hardships, the recent, and seemingly unjust, staff retrenchment at News Central TV has cast a long shadow of uncertainty and suffering upon the terminated employees and their families. This dire situation has left the broadcasting industry questioning the leadership's loyalty and ethics, and a call for justice has emerged from all quarters.
In the world of media, loyalty to one's brand and staff is paramount, but recent events at News Central TV have raised concerns about the loyalty of its Managing Director, Kayode Akintemi. His controversial history and unceremonious staff terminations have left the broadcasting industry questioning his true intentions.
The revelations surrounding Managing Director Kayode Akintemi's history of disloyalty and unorthodox leadership practices have caused great concern within the industry and one wonders if the board of management of Newscentral did not do their due diligence about the professional competence of Kayode Akintenmi
In the early 2000s, Akintenmi returned to Nigeria and started looking for where to practice, he was lucky to get a program on EkoFm/Radio Lagos in 2005 tagged "Breakfast with Mr kay" For the 3 quarters he ran the show, the show never produced a good content but full of verbose before it was stopped.
He disappeared into thin air and came back to Nigeria in 2011, where he was appointed the General Manager of Channels TV, his unceremonious exit in 2016 from the station was due to his lack of professionalism and lies. From then he joined Arise TV as Abuja bureau chief, his involvement in a rival TV which led to his eventual termination, is well-documented.
Fast forward to 2017, he was fortunate to meet Rotimi Amaechi who was planning to start a pan-African station Plus TV, Akintenmi was given Billions of Naira to achieve this vision but his tenure as MD at Plus TV Africa was marred by controversy, as his leadership was characterized as nepotistic and kleptocratic. The once-promising media organization has since fallen from grace. Fortunately, the board of management at Plus TV took proactive measures, requesting his resignation to prevent further decline in 2021. This made him to relocate to Ghana and his escapades over there will be said another time.
After he was sacked as MD ignite Media in Ghana, he came to Nigeria again and begged Chief Nduka who took him in as Arise ED.
In August 2023, he resumed as Managing Director of Newscentral and still maintains his position as ED of Arise, he will appear on Arise in the morning and be superintending over a rival station Newscentral in the afternoon
The fact that he currently holds the positions of MD at News Central TV and Executive Director at Arise TV has raised the perplexing question: where does his true loyalty lies? Is his priority self-enrichment at the expense of the brands he supposedly represents?
Despite these concerning precedents, the recent events at News Central TV have triggered alarm and outrage. On Monday, Mr. Akintemi ordered the abrupt termination of almost 50 staff members, citing financial constraints as the reason. However, doubts have arisen regarding the legitimacy of these constraints, as reports suggest that he has been hiring individuals without adhering to due process. There are disturbing allegations of nepotistic recruitment practices within News Central TV, with Mr. Akintemi allegedly colluding with the head of HR, Zainab Obara, to recruit family members, Girlfriend and acquaintances to various positions within the organization.
An online media platform, The News Now, reported the staff terminations, highlighting the unceremonious and distressing process that took place on October 30, 2023. Staff members were given a mere 15 minutes to leave the premises, and the termination letters provided no concrete reasons for the terminations, except for one month's salary. The exercise, led by Mr. Akintemi, aimed to cut costs, a fact he had boasted about since assuming the role of MD in August, all while still holding the position of Executive Director at Arise TV.
The consequences of these actions have left many dedicated and long-serving staff members facing untold hardship. In the midst of Nigeria's economic challenges, they and their dependents now grapple with uncertainty and a precarious future. Their cries for justice have grown louder as they seek answers in the wake of these distressing developments.
In light of this dire situation and the suffering it has caused to the retrenched employees and their dependents, the management of News Central TV is implored to reconsider their actions and seek a fair and ethical resolution. The hardship that these staff members and their families now face should not be taken lightly and an equitable solution must be found. It is crucial for the well-being of these individuals and the reputation of News Central TV that this issue is addressed promptly and justly.
Chief James Ibori and the management should know that Akintenmi's involvement in Newscentral will bring nothing but the downfall of the station as I had the privilege of working with him in three different organisations and anything he touches goes South.
A stitch in time saves nine
Written by: Olusegun Alawode.
Disclaimer: Please, note that the opinions expressed in this article are solely those of the author and not of Newsone Nigeria.