President-elect Bola Tinubu Makes Promises As He Is Conferred With GCFR [Video]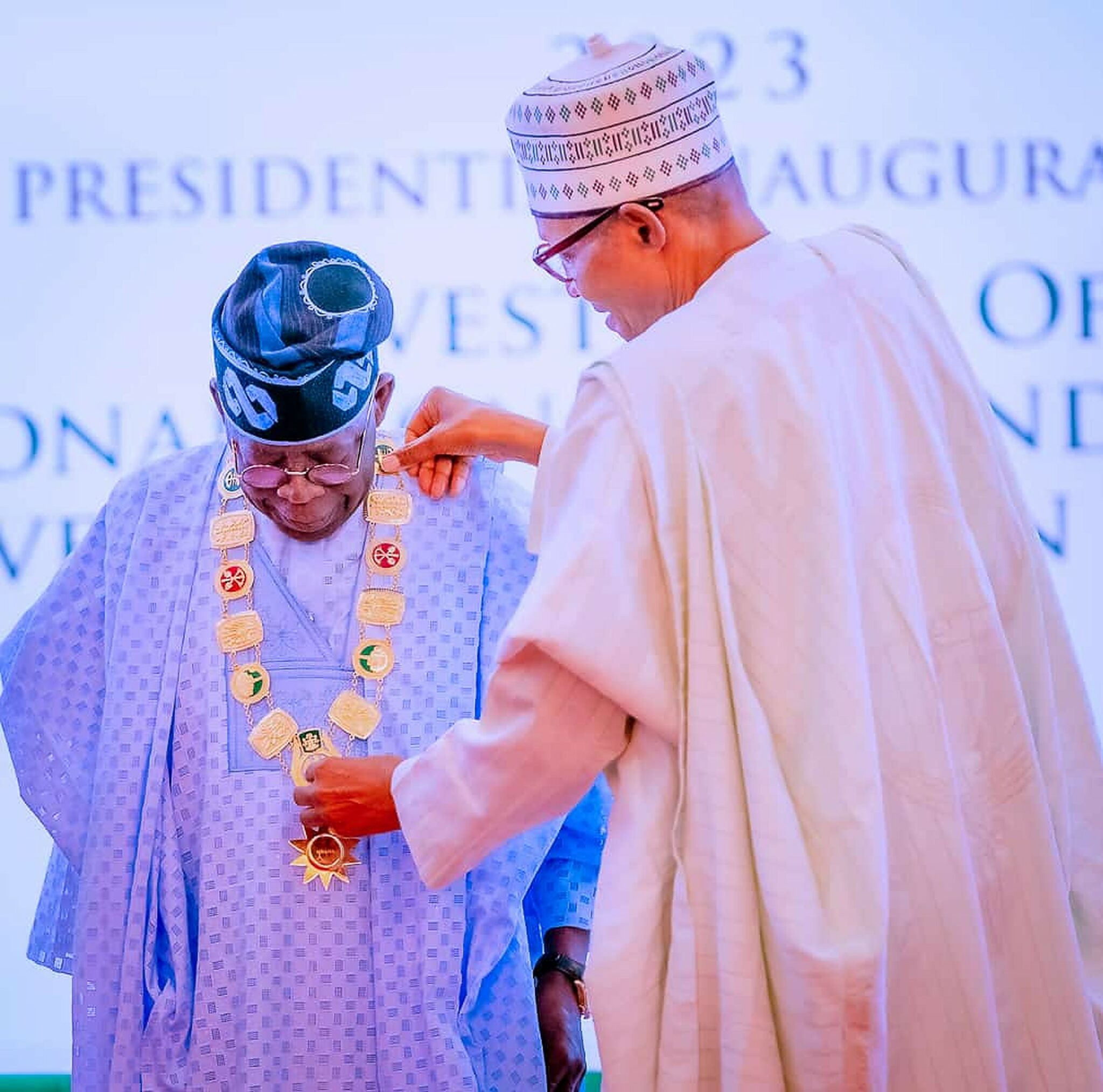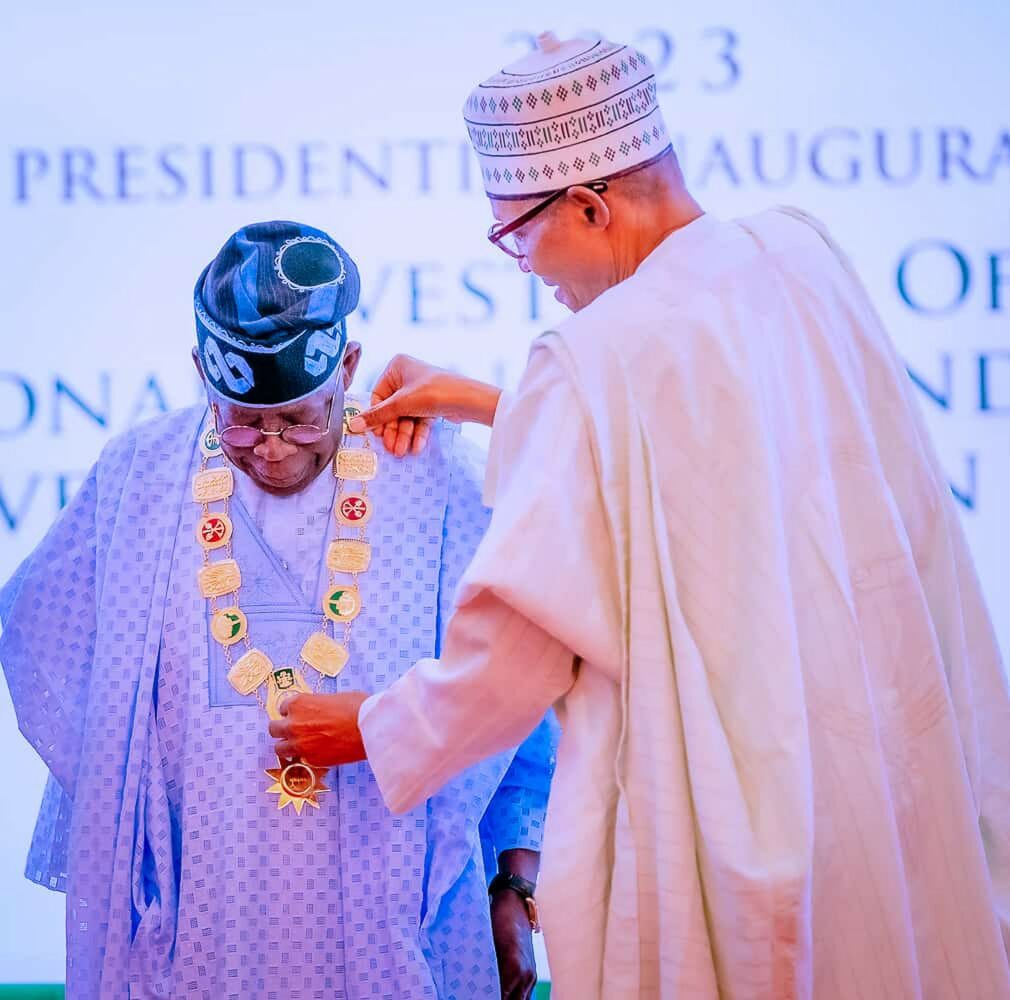 President-elect Bola Tinubu has been conferred with GCFR, the highest Honour in Nigeria.
Newsone reports that Nigeria's President-elect, Bola Ahmed Tinubu, has been conferred the highest honour in Nigeria, Grand Commander of the Order of the Federal Republic, GCFR.
This online news platform understands that the Vice President-elect, Kashim Shettima was decorated as Grand Commander of the Order of the Niger, GCON.
Nigeria's President-elect Bola Tinubu and  Vice President-elect Kashim Shettima bagged the honours on Thursday, May 25, 2023, during the investiture ceremony held in Aso Villa in Abuja, Nigeria's capital.
Speaking on the GCFR, Tinubu affirmed that he understands the magnitude of the honour conferred upon him and the corresponding task ahead. He made the promise in his acceptance speech after he was conferred with the National Honour of Grand Commander of the Federal Republic at the State House Banquet Hall, Abuja.
"I understand the magnitude of the honour conferred on me today and the task ahead. Nigerians deserve no less.
"You (Buhari) have charted the course and I shall not disappoint you," he said.
Watch Bola Tinubu's acceptance speech after receiving the GCFR honour below…
"The people have put their trusts in us. You have done your part, Mr. President. Now, a great duty will descend on me… Asiwaju Bola Ahmed Tinubu GCFR

May God be with you and make it easy. #RenwedHope pic.twitter.com/9V1zw2nPDh

— AareMusbau (@musbauceo) May 25, 2023
Bola Tinubu will be sworn in as the next President of Nigeria on Monday, May 29th, 2023, succeeding President Muhammadu Buhari who became President on the platform of the All Progressives Congress (APC), the same political party Tinubu emerged as President-elect.
Meanwhile, Newsone Nigeria reports today's conferment makes Bola Tinubu the 16th person to hold the GCFR Honour.
Those before him are Nnamdi Azikiwe, Obafemi Awolowo, Shehu Shagari, Olusegun Obasanjo, Abdulsalami Abubakar, Ibrahim Babangida, Ernest Shonekan, Sani Abacha, Moshood Abiola, Umaru Yar'Adua and Goodluck Jonathan.
Others who have been conferred with the title include British Monarch Queen Elizabeth II, South Africa's Nelson Mandela and former Libyan Leader, Muammar Gaddafi.
Earlier, President Buhari handed three key transition documents to the president-elect in line with Executive Order 14 mandating the transition council to issue handover notes containing, amongst other things, proposed policy direction to the incoming administration.