Viju Brand Back With A Bang, New Products Unveiled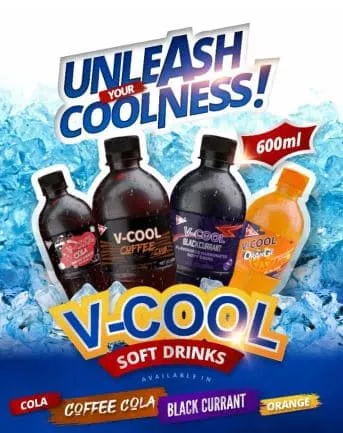 Viju brand is back with a bang, unveiling new products.
Newsone Nigeria reports that Viju Industries Nigeria Limited has added new flavours to the number of its fruit-flavoured milk drinks in circulation.
This online newspaper understands that the newly unveiled flavoured drinks include; Viju Coffee Cola (V-Cool), Viju V-Cool Cola, and Viju V-Cool Orange.
According to the firm, the products which are Flavoured Carbonated soft drink, was launched as part of its commitment to providing high-quality products to the Nigerian market.
The Coffee and Black Currant Cola are termed to be the first of it's kind in Nigeria.
The New Soya Beans
Soy Milk Drink is made from pure Soya beans and not from Soya beans powder.
It has PLANT PROTEIN with low FAT which everyone can take irrespective of their ages because of the protein benefits.
The new products were launched into the market in August and November 2021 respectively at the premises of Viju (Nigeria) Ltd.
Viju Milk Industries.
These new products are the latest additions to the company's other products.
Speaking at the launch in Lagos, the Assistant Chairman, Viju Industries, Mr. Tom Hu, said that the new products are as a result of the company's redoubled efforts to return to the Nigerian market with richer products of better quality and service.
Viju is one of the pioneers of the fruit-flavoured fruit drinks concept in the Nigerian market and has experienced good patronage and strong growth in the segment.