Blasphemy: Why I Deleted Post Condemning Killing Of Deborah Samuel – Atiku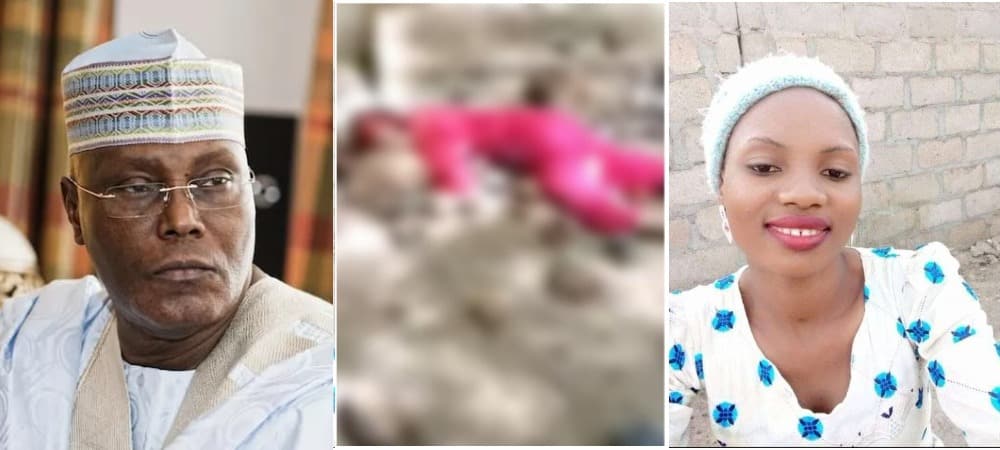 Newsone had reported earlier that a 200 Level student of Home Economics at Shehu Shagari College of Education in Sokoto State, northern Nigeria, has been lynched by fellow students over alleged blasphemy against Prophet Muhammad on Thursday, May 12, 2022.
This online news platform understands that the Christian student, identified as Deborah Samuel, allegedly shared the offensive message in a school Whatsapp group. It was learned, that the blasphemous message drew the ire of the students, who overpowered school security, beat her to death, and set the body on fire.
The audio sighted by Newsone Nigeria revealed that Deborah Yakubu warned her classmates against posting religious things on class WhatsApp group chat.
She had said before her death; "Holy ghost fire, nothing would happen to me, is it by force you guys would always be sending this religious stuff in the group, the group wasn't created for that, but rather as a notice for when there's a test, assignment, exams, etc, not these nonsense Religious posts.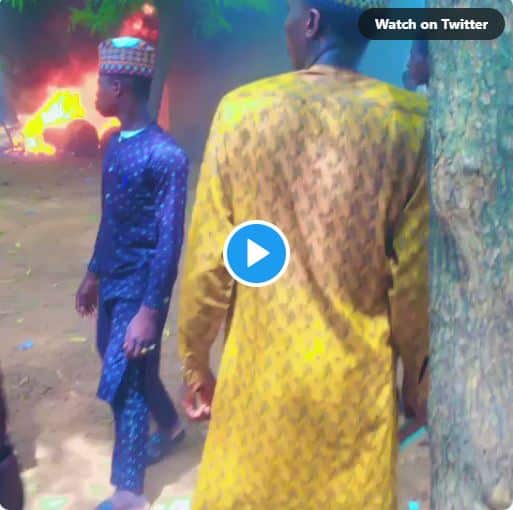 In a swift reaction, the school was later shut down by the management to avoid escalation of the situation.
"Following today's early morning Students rampage in the College, the College Management has resolved to close down the College indefinitely with immediate effect.
"Consequently, all students are hereby directed to vacate the College campus immediately," the school said in a statement.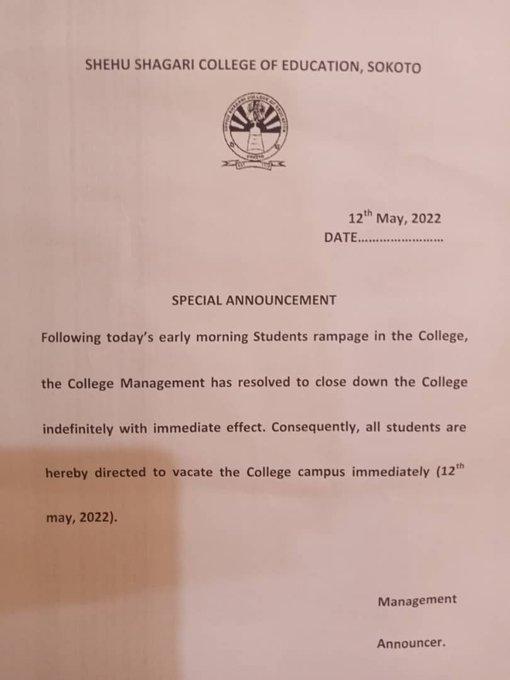 Reacting to the ugly incident in Sokoto State, Atiku had taken to the micro-blogging site, Twitter, to declare that all those behind the killing must be brought to book.
He wrote, "There cannot be a justification for such gruesome murder. Deborah Yakubu was murdered, and all those behind her death must be brought to justice. My condolences to her family and friends."
However, some religious fanatics with Islamic names stormed the comment sections, particularly on Facebook, threatening to withdraw their support for his 2023 presidential ambition.
After numerous threats from the Northerners, the posts were deleted from Atiku's social media handles. Writing on his Facebook page on Friday, May 13, 2022, Atiku said he did not give approval for the post.
Atiku said, "This evening I received information that a post was made that doesn't agree with my orders. I use this to announce that any post without AA is not from me. May God protect – AA."