First 2023 Imo Governorship Election Result Emerges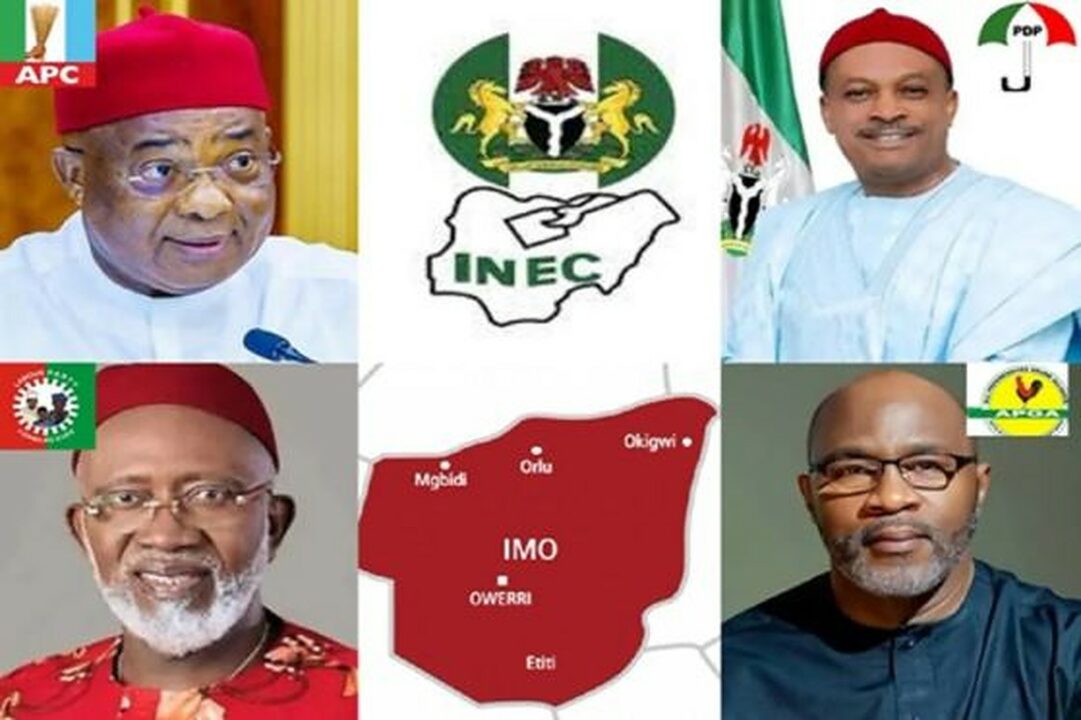 The first 2023 Imo Governorship Election Result has emerged.
Newsone reports that the Imo Governorship Election 2023 is taking place in twenty-seven (27) Local Government Areas (LGAs).  According to the final list of candidates published in October by INEC, 18 candidates are contesting the election.
The Independent National Electoral Commission (INEC), Nigeria's electoral umpire, put the number of registered voters for the election at 2,419,922 but only 2,318,919 collected their permanent voter cards (PVCs) and are eligible to vote in the election on Saturday. The registered voters are 6.5 percent more than the 2,272,293 recorded for the 2019 elections in the state.
This online news platform understands that voting in the 2023 Imo Governorship Election took place at 4,758 polling units (PU) in 305 registration areas. However, 38 PUs have no registered voters and will not open on the day.
Voters' strength across LGAs
The three senatorial districts in Imo State are categorised into Owerri zone (Imo East), Orlu zone ( Imo West) and Okigwe zone ( Imo North). Owerri zone has nine LGAs—Aboh Mbaise, Ahiazu Mbaise,Ezinihitte Mbaise, Ikeduru, Mbaitoli, Ngor Okpala, Owerri Municipal, Owerri North and Owerri West.
Okigwe has six LGAs (Ehime Mbano, Ihitte/Uboma, Isiala Mbano, Obowo, Okigwe, Onuimo) , while Orlu has 12 LGAs. These are Ideato North, Ideato South, Isu, Niaba, Nkwerre, Nwangele, Oguta, Ohaji/Egbema, Orlu, Orsu, Oru East and Oru West.
However, according to data published on the INEC portal, Owerri Zone with nine LGAs emerged as the zone with the highest number of PVCs collected for the 2023 governorship poll in the state.
Newsone Nigeria is on the ground to give you live updates from the election.
REFRESH THIS PAGE ALWAYS FOR THE LATEST Imo 2023 Governorship Election Live Updates
---
Live reports from Imo state, Southeast Nigeria.
4:00 PM: Results uploaded in Imo
INEC officials uploading results to IREV at Amakohia Primary School, Owerri North LGA.
Below is the result pasted on the wall:
*******************
Imo results
Mbaitoli-Ezinihitie Mbieri-Umuodu Community School in Mbaitoli LGA
LP -19​
APC – 21
PDP – 16
ADP – 2
AA – 1
Void – 2
Booth 17, Ukwugba, Umuodu Mbieri, Mbaitoli LGA
APC – 75
LP – 18
PDP – 20
*******************