First 2023 Bayelsa Governorship Election Result Emerges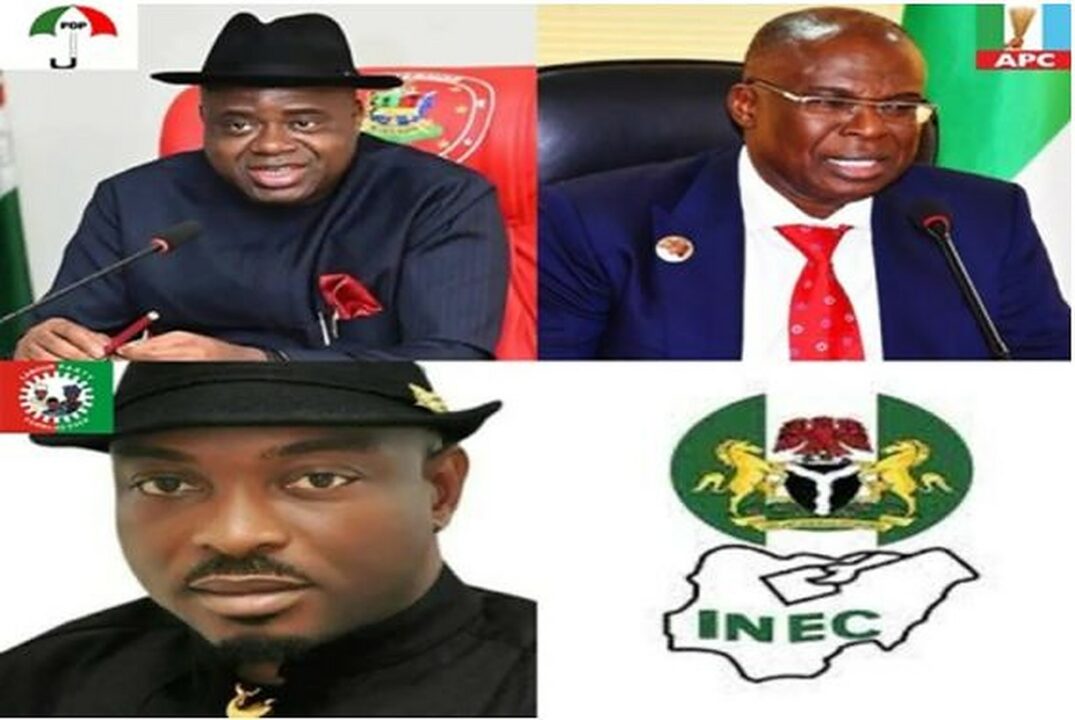 The first 2023 Bayelsa Governorship Election Result has emerged.
Newsone reports that the Bayelsa Governorship Election 2023 is taking place in eight (8) Local Government Areas (LGAs).  According to the final list of candidates published in October by INEC, 16 candidates are contesting the election.
The Independent National Electoral Commission (INEC), Nigeria's electoral umpire, put the number of registered voters for the election at 1,056,862. The commission said 1,017,613 registered voters have collected their PVCs ahead of the election while 39,249 PVCs were not collected.
This online news platform understands that Bayelsa State poses an interesting governorship contest due to the presence of an incumbent governor seeking re-election and a former governor seeking a return to office.
Governor Duoye Diri is seeking a second term under the Peoples Democratic Party (PDP) while Timipre Sylva wants to get a last term on the platform of the All Progressive Congress (APC). Both candidates are strong and expected to make a considerable showing in the race.
The Labour Party fielded Eradiri Udengmobofa as its flag bearer. Two of the 16 governorship candidates (12.5 percent) running in Saturday's election are women.
Newsone Nigeria is on the ground to give you live updates from the election.
REFRESH THIS PAGE ALWAYS FOR THE LATEST Bayelsa 2023 Governorship Election Live Updates
---
Live reports from Bayelsa state, South-south Nigeria.
4:00 PM: Diri wins his polling unit
Governor Diri of Bayelsa State wins his Sampou/Kalama Ward, PU 004, Kolokuma/Opokuma LG, unit.
APC: 0
ADP: 1
PDP: 218
LP: 0
*******************
4:30 PM: Labour Party Candidate loses polling unit
Labour Party candidate in the Bayelsa governorship election Udengs Eradiri has lost his polling unit to the incumbent Governor Douye Diri.
Diri, a candidate of the PDP, polled the majority of votes in unit 05, Ward 10, Yenagoa Local Government Area (LGA) of the state.
Diri won 130 votes while Udengs won eight votes.
In the same polling unit, candidate of the All Progressives Congress (APC) Timipre Silva gathered 45 votes.
Diri also emerged winner in the Yindimie Compound Square, polling unit 013, Ward 10 in the Sagbama Local Government Area of the state.
He polled 137 votes, while Silva gathered 55.
In Amadikurumor Compound Square, polling unit 014, Ward 10, PDP gathered 195 votes and APC 89.
Eradiri gathered only one vote in unit 014 and no vote in 013.