BREAKING: Russia Capture Ukraine City Of Kherson – Officials Confirm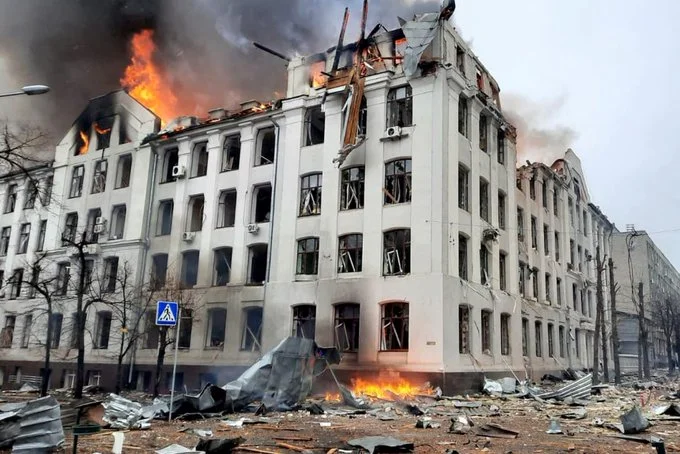 Newsone reports that Ukrainian officials confirmed on Thursday, March 3, that Russian soldiers had taken over and captured the southern city of Kherson. The city of Kherson fell under Russian control on day 8 of Russia's invasion of Ukraine.
This online news platform understands that the information that Russia has captured Ukraine city of Kherson was provided on the micro-blogging site, Twitter by the news agency, AFP. Kherson is an important port city situated on the Black Sea.
Ukrainian interior ministry advisor, Vadym Denysenko, On Tuesday, said that Russian forces had entered Kherson. "Ukraine still controls the city administration building," said he said.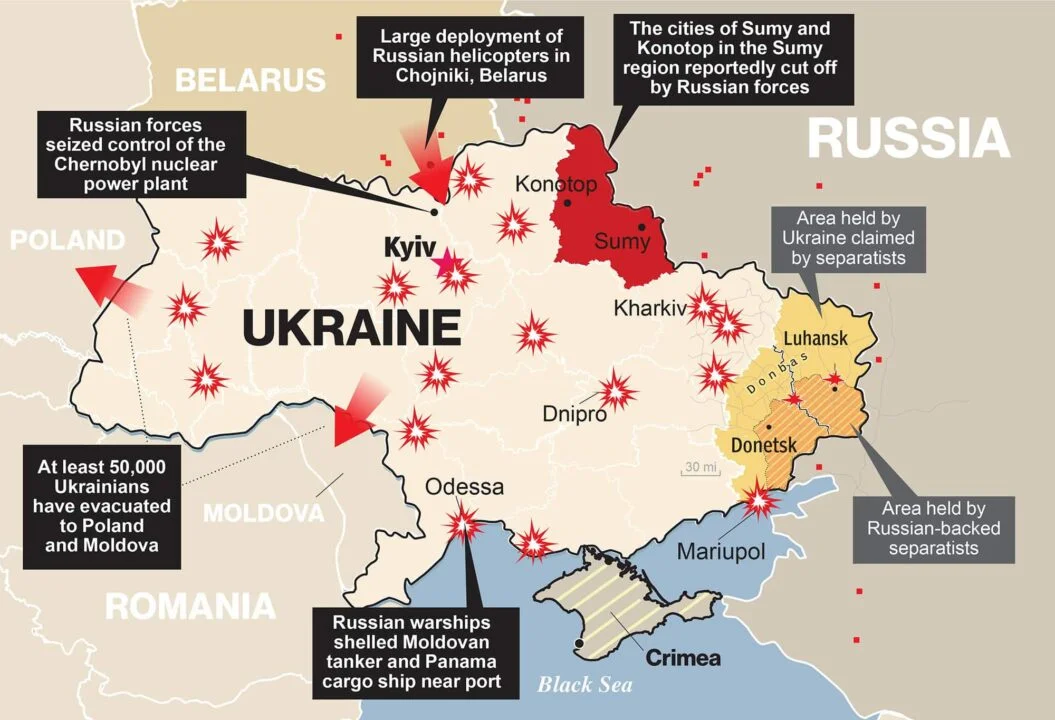 On Wednesday, it seemed that Russian forces had taken control of Kherson. However, Ukrainian officials did not comment on this.
Ukrainian officials on Thursday, Day 8 of the Russian invasion of Ukraine, confirmed that the southern port city of Kherson had fallen into Russia's control. Russian forces are intensifying their assault on key Ukrainian cities.
Ukraine reports that more than 2,000 civilians have died since the invasion began last Thursday. The conflict has also caused 1,000,000 people to flee Ukraine, the UN's High Commissioner for Refugees Filippo Grandi said.
In a Facebook post, Mr Kolykhaev said Russian forces were in control of Kherson, a port on Ukraine's southern Black Sea coast with a population of more than 280,000 people.
He urged Russian soldiers not to shoot at civilians, saying there were no Ukrainian forces in the city.
Mr Kolykhaev called on residents to follow conditions set by Russian forces in order to "keep the Ukrainian flag flying". These include:
Observing a strict curfew from 20:00 to 06:00
Only going out in groups of two at most
Allowing only cars carrying food, medicine and other supplies to enter the city, driving at minimum speed
The capture of Kherson – located on the banks of the Dnieper River where it flows into the Black Sea – is significant because it could allow Russia to create a base for the military there as it seeks to push further inland.
Newsone Nigeria reports that Ukraine's second-largest city, Kharkiv, came under a fierce aerial assault. Its mayor told the BBC shelling and cruise missile strikes were hitting residential areas and inflicting heavy civilian casualties.