Takeoff Burial Date Fixed, Takeoff Funeral Details Finally Announced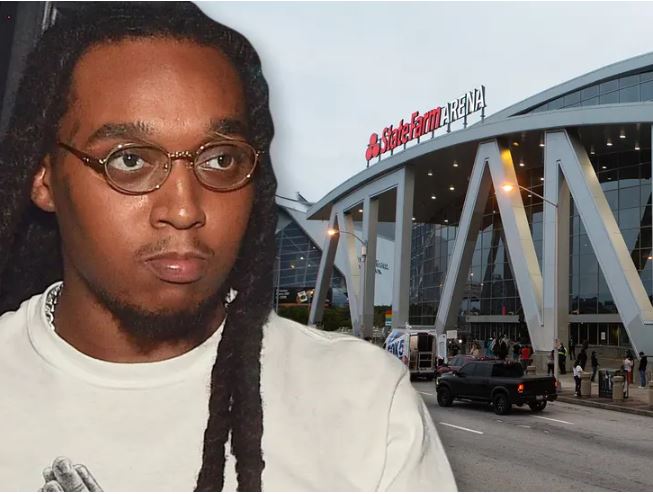 Takeoff burial date has been fixed, Takeoff funeral will be held in Atlanta.
Newsone had reported earlier that the musician, whose real name was Kirshnik Khari Ball, died on Tuesday, 1st November 2022, in Houston after a fatal shooting following an argument over a dice game.
This online news platform understands that the 28-year-old rapper—a member of the Georgian pop group Migos — was assassinated at a bowling alley in Texas City just after 2:30 a.m. on Tuesday, according to a Migos spokesperson who was not authorized to speak to the media.
Newsone Nigeria reports that several individuals gathered on the balcony outside the bowling alley on the third floor after a shooting at 810 Billiards & Bowling just after 2:30 a.m., to which police responded. Police arrived and discovered a dead man. Security personnel in the neighborhood heard gunfire, according to a police spokesman, but they were unable to identify the shooter. Another former member of the Migos, Quavo, can be seen screaming for assistance in the video that TMZ obtained.
Takeoff burial date: Takeoff funeral venue –
Big Homegoing Planned,
AT ATL'S STATE FARM ARENA
Late Migos rapper Takeoff's funeral (Takeoff burial date ) is set for this coming Friday, 11 November 2022, and much like his career, the homegoing will be big … going down at State Farm Arena in Atlanta. The venue, which is home to the NBA's Atlanta Hawks, has the capacity to host more than 20,000 people.
Rev. Jesse Curney, III of New Mercies Christian Church will be officiating the services, which will begin at 1:00 PM … according to Atlanta radio station V-103.
In a statement, Rev. Curney said, "I was really sad to hear the news. Kirshnik has been a faithful member since he was ten years old. He and his family were active and avid supporters of the church and the community as a whole."

Meanwhile, Newsone understands that law enforcement sources recently told TMZ they're vigorously investigating the argument that led to the 28-year-old rapper's death … but have not pinpointed any suspect just yet.